Buying or selling in NYC or vicinity? Here's what clients have been asking:
#10: Should I lock in a mortgage rate? Maybe, but be careful. Transactions are moving even more slowly than usual due to COVID. If your rate lock expires before the parties are ready to close, it could cost you thousands of $$ in extension fees. Maybe it's worth it to save that great rate, but be prepared before you lock!
#9: My closing date is June 15th, but I'm not ready. I was told I get an extra 30 days. Is that right? Maybe. I notify my clients from the start that each party has the right to a "reasonable" adjournment, which might be shorter or longer than 30 days, depending on the harm to the other party. Go in knowing what to expect!
#8: The building I'm buying in still doesn't allow moves. Can I close now? YES! But you will need a post-closing occupancy agreement that governs when the seller leaves and how much they pay, both now and if they hold over.
#7: I'm buying a new construction condo and the Sponsor isn't setting a closing date. How can I prevent this from dragging on for years? Your attorney needs to negotiate an "Outside Closing Date" to be added to the Purchase Agreement. If the Sponsor doesn't close by that date, you can cancel. Hold their feet to the fire!
#6: I am looking to buy while prices and rates are low, but I worry about losing my job due to COVID. How can I protect myself? Post-COVID, a financing contingency can include provisions that allow you to cancel if you lose your job, but it has to be negotiated up front by your attorney.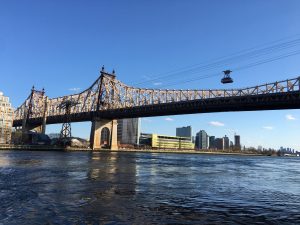 #5: Buying a condo (or house), is there a way to save on mortgage tax? Possibly. If Seller has a mortgage and both lenders are willing to play ball, you can do a CEMA, which will reduce your mortgage tax and reduce Seller's NY State transfer tax. Win-win!
#4: Why do I need an attorney for a refinance? When you purchase, you have an attorney, and the lender has an attorney. Your interests are not the same. That applies to a refinance as well.
#3: Can I avoid paying all kinds of fees and transfer taxes when buying a new construction condo? That depends on the market and who the Sponsor is. Try up front to get them to pay transfer taxes, super's unit, Sponsor's legal fee, mortgage tax and mansion tax. Maybe you get some, maybe not, but you have to ask!
#2: What am I looking for in the pre-closing walk-through? You need to make sure before closing that the condition of the unit or house is the same as when you signed the contract, and that the Seller is delivering it in the condition required by the contract. Check all the faucets, appliances, plumbing fixtures and outlets.
#1: Do I need a real estate attorney to represent me when buying or selling a home? Would you go to an orthopedist for heart surgery? This could be the biggest investment of your life. You want a specialist who knows how to handle potential issues that may arise, can advise you and will fight for your interests.
Any questions? Please feel free to contact me.